Crypto Ads in Belgium to Feature 'Punchy Warning' of Risks, New Rules Imply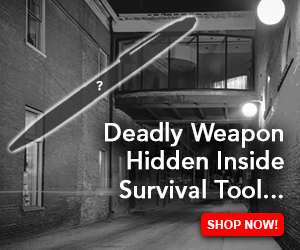 The financial regulatory body of Belgium has been tasked by the government to regulate advertisements for cryptocurrencies. New rules, set to enter into force in May, oblige advertisers to clearly warn investors of the risks associated with the digital assets.
Belgium Poised to Protect Consumers From Misleading Crypto Advertisements
Belgium's Financial Services and Markets Authority (FSMA) has been granted powers to strictly regulate crypto-themed advertising. The new rules, which will be applied in less than two months, are meant to ensure that the risks linked to virtual currencies are "sufficiently prominent" in such advertisements, the regulator said in an announcement on Monday.
A respective regulation issued by the FSMA, which will supervise compliance, has been published in the Belgian Official Gazette on March 17 and will enter into force on May 17, 2023. It prescribes that crypto-related ads must be accurate and not misleading while pointing out the risks.
It also requires that the FSMA is notified in advance about mass media campaigns, those disseminating advertisements to at least 25,000 consumers. The prior notification would allow the regulatory body to intervene before the start of such campaigns if it deems it necessary to do so.
"Advertisements may not emphasize the potential advantages without also providing an accurate indication of the risks, limitations or conditions. Nor may advertisements contain any statements about the future value or return, and must be written in comprehensible language," the authority elaborated.
One of the rules supplementing these conditions is that cryptocurrency ads must contain a "short and punchy warning," stating: "Virtual currencies, real risks. The only guarantee in crypto is risk." Furthermore, they will have to feature, reference, or link to a broader warning presenting the various risks in detail.
The FSMA also intends to do more in regards to financial education about digital assets. It's currently producing a series of videos devoted to virtual currencies targeting young people. These are part of an educational package that also includes an information sheet for teachers and a quiz for pupils.
The financial authority's regulatory move comes after last week Belgium's former Finance Minister Johan Van Overtveldt called on governments to ban cryptocurrencies amid a banking crisis involving two crypto-friendly banks. It also follows the publication of an article in which the head of the Dutch financial regulator vowed strict treatment of crypto businesses under EU's Markets in Crypto Assets (MiCA) law.
What are your thoughts on the upcoming crypto advertising rules in Belgium? Tell us in the comments section below.