FraXion Launches First Security Token Offering in the USA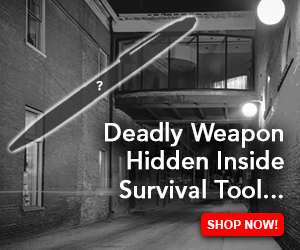 PRESS RELEASE. Randolph & Main Capital Group (RMCG) has announced the launch of FraXion (FRXN). It is one of the first debt Security Tokens aimed at retail investors who wish to invest alongside institutional investors in the most sought-after real estate developments in the United States. The Tokens will have a 5-year life, earn an annualized cash yield of 10%, and a 5-year IRR of 150%. RMCG has aligned with diversified developers like Donahue Peebles, the largest minority real estate developer in the United States, and Royal Palm Companies, one of Florida's premier real estate development firms, to invest the net proceeds of the FraXion Security Token Offering (STO).
Demetrius Ford, RMCG's Managing Director of Digital Assets, stated that "This is a very exciting time for RMCG and FraXion, but an even more exciting time for retail real estate investors who have traditionally been locked out of institutional-grade real estate investment opportunities due to high minimum investments and other barriers to entry. FraXion is all about access. By pooling the investment capital of many, we can invest substantial sums as one, which grants our investors entry into the institutional world."
FraXion has already sold 250,000 tokens within the first weeks of the STO, and the company has also secured a funding round of $250,000 from Park Place Consultants to assist with the marketing and promotion of the FraXion Token. "We are excited for the launch of the Fraxion Token and the opportunity it brings to the marketplace; a new way of Real Estate Investing. We are humbled and honored to be part of such an extraordinary team at Randolph & Main, and these are the types of projects we look to support." said Rashidah "Roz" Billups, Principal at Park Place Consultants.
Tokenization of Real Estate
The FraXion Token is a game changer in the Fintech space. Tokenization of high-quality real estate, coupled with the cutting-edge technology of the blockchain, is attractive to investors that usually shy away from the crypto market. FraXion is a cutting-edge platform for investors to build generational wealth in Real Estate using Blockchain. FraXion creates "Digital Asset Partners" and allows token holders to invest in prime income-producing properties as well as land suitable for immediate commercial development through strategic alliances and partnerships with some of the most successful real estate developers in the United States.
The FraXion Ecosystem provides fractionalization, liquidity and access to global investors. The FraXion Token is an application blockchain asset that is recorded on the Ethereum blockchain. Ownership of a blockchain asset is established by recording on the blockchain ledger the owner's unique identifier address and the amount of the asset held by such an address.
More About FraXion
FraXion is a non-traditional real estate investment platform utilizing the latest blockchain technologies that will provide individuals, not just institutions, with access to distinguished real estate development ventures, side-by-side with large development groups and some of the most recognized institutional partners in the world. FraXion's innovative real estate investment vehicle can diversify investment portfolios and provide assurance that each investment dollar is backed by tangible real property with the intent of promoting investor confidence.
For more information on FraXion and its Security Token Offering, visit https://fraxiontoken.io/ or follow the company on LinkedIn.
---
This is a press release. Readers should do their own due diligence before taking any actions related to the promoted company or any of its affiliates or services. Bitcoin.com is not responsible, directly or indirectly, for any damage or loss caused or alleged to be caused by or in connection with the use of or reliance on any content, goods or services mentioned in the press release.