Nigerian Currency Plunges to New Low, Central Bank Says the Naira Is Undervalued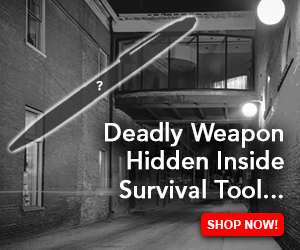 The Nigerian currency continued its slide versus the greenback when it fell to a new all-time low of NGN950 per dollar. Folashodun Shonubi, the acting governor of the Central Bank of Nigeria, insists that the naira is currently undervalued. The International Monetary Fund (IMF) has said Nigeria's "loose" fiscal and monetary policies are to blame for the naira's woes.
Nigeria May Abandon New Exchange Rate Policy
Nigeria's rapidly depreciating currency recently breached the 900 per dollar mark for the first time after its parallel market exchange rate versus the greenback reportedly fell to a new low of NGN950:USD1 on Aug 9. The currency's latest plunge came just days after the Economic Intelligence Unit warned that Nigerian authorities may consider abandoning the floating exchange rate regime adopted in mid-June.
According to a report from The Cable, the ongoing shortages of the greenback on both the formal and informal markets have fueled the naira's latest slide versus major currencies. Meanwhile, the currency's fall has now prompted some Nigerian economic commentators to forecast a further depreciation of the naira over the course of the next few weeks.
However, despite the currency's continuing decline, Folashodun Shonubi, the Central Bank of Nigeria's acting governor, insists that the naira is currently undervalued. In his remarks made at the National Institute of Security Studies (NISS), Shonubi maintained economic modeling had proven this assertion to be correct.
"If you were to conduct an economic modelling of Nigeria using purchasing power parity, you would discover that the Naira is currently significantly undervalued," the acting governor said.
Shonubi identified the channeling of diaspora remittances away from the formal foreign exchange market as one of the reasons why the naira has performed badly against the greenback. He also accused unnamed Nigerian banks of fueling the naira's depreciation via "illegal" dollar sales. The acting governor warned that the CBN would soon descend on banks suspected to be behind the unsanctioned dollar sales.
Meanwhile, the International Monetary Fund (IMF) has reportedly blamed the naira's woes on the country's "loose" fiscal and monetary policies. However, according to Ari Aisen, the global lender's representative in Nigeria, the country can still give the naira a fighting chance by tightening its policies.
Register your email here to get a weekly update on African news sent to your inbox:
What are your thoughts on this story? Let us know what you think in the comments section below.