On-Chain Data Indicates Ethereum's Bullish Trend Could Continue
Of all the altcoins in the crypto space, the price of Ethereum has been the one that has closely followed the performance trend of Bitcoin. The digital asset has been able to clear the $1,800 level multiple times, dragging more investors into profit. But even more important is that on-chain data is showing increased adoption for the cryptocurrency.
Ethereum Exchange Withdrawals Reaches 3-Month High
The collapse of FTX triggered massive withdrawals from centralized exchanges. However, like with any other thing, the withdrawals had cooled. That is until now when the Ethereum exchange withdrawals have picked up once again, seeing millions of ETH removed from exchanges.
On-chain data aggregator Glassnode reported that the amount of ETH being withdrawn from centralized exchanges on a seven-day moving average hit a new three-month high of 3,134.065 ETH. The last time withdrawals were this high was back in late 2022 and the following weeks saw the price of the digital asset climb steadily, as shown in the chart below.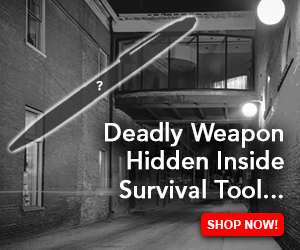 Adoption is also not left behind as the network has seen an uptick in the number of new addresses created. This metric also recovered to a three-month high as new ETH addresses climbed as well. Importantly, the Arbitrum (ARB) airdrop spurred adoption on the blockchain as many rushed to take advantage of the new liquidity.
ETH Profitability Climbs Again
With Ethereum's price tethering between the $1,700 and $1,800 level, a large portion of investors has now moved into the profit territory. Data from IntoTheBlock shows that a total of 66% of wallets holding ETH are seeing profit as the coins were purchased at lower than the current price. This has pushed down the percentage of those seeing losses to 32% with 3% sitting in the neutral territory (meaning they bought at the same price the coin is now trading for).
Glassnode corroborates this with its report that the number of ETH addresses in profit has reached an 11-month high. At the time of the report, a total of 63,933,355.435 wallets are all in the green. The last time it was this high was at the beginning of the second quarter of 2022.
These metrics growing so fast in such a short time point to a largely bullish outlook among investors. This increased positivity in the market can easily translate to better price action for the digital asset and could be the push it needs to finally scale the $2,000 hurdle once and for all.
At the time of writing, Ethereum is changing hands at $1,790, up 2.26% in the last day. It is seeing meager gains on the weekly chart after rising only 2.44% in the last week.