Rocket Pool (RPL) On 4-Day Bullish Streak After Shapella, Can It Make A Fifth?
Rocket Pool native token RPL has recorded increased bullish activity and momentum in what seems to be an interesting turn of events stemming from the just concluded Shapella update and launch.
While the Ethereum Shapella launch was much about allowing validators to withdraw staked ETH rewards, crypto enthusiasts and the blockchain community felt some uneasiness and worry about the impact these developments would have on Ethereum price and its staking pool platforms.
For one, the RPL token cleared the doubts of many as it followed suit with Ethereum's previous week's rally, recording a whooping 4-day bullish streak on the daily price chart. But this leaves us with a question – will it continue and ride on to a fifth-day streak?
Rocket Pool Token Hovers Around Previous Day Close, Will It Step Up?
The Ethereum staking pool platform, Rocket Pool has seen a drop in the price of its native token which hovers around the previous day's close after tentatively reaching a daily high of $64.29.
According to Coinmarketcap data, the RPL token is trading at $58.31 which is a 5.25% increase from its daily lows sitting at $55.22 earlier today.
Related Reading: Changes in the Crypto Market Following the Shapella Upgrade
As many crypto analysts and traders speculate on RPL closing prices for today's trade session, it is important to note that Bitcoin had a role to play in determining the direction and price continuation of the staking pool platform token.
From time immemorial, Bitcoin price action and movements have always had an effect on Altcoin prices with its previous week's euphoric rally changing the dimensions of market sentiments and outlook in the crypto markets
Earlier today, Bitcoin failed to scale through its $30,400 resistance area, and as such, has fallen sharply to the $29,600 price level, thereby tanking the prices of some Altcoins, including Rocket Pool.
However, RPL has maintained some sort of resilience and price balance despite BTC retracement and could be a good sign of bullish strength and continuation if Bitcoin somehow recovers and reclaim the $30,000 region.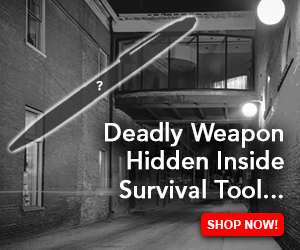 RPL Liquid Staking Pool Ranks High On Defillama
Despite Ethereum withdrawals surpassing $2 billion as a result of the recent Shapella launch, ETH staking on staking pools has seen tremendous activity and awareness.
Related Reading: Bears Drag Ethereum Below $2,100 Support As ETH Withdrawals Cross $2 Billion
To get a clearer picture of this, Rocket Pool is now ranked by Defillama as the third ETH staking pool by total value locked (TVL).
The total value of locked ETH as seen on Defillama stands at a $16.886 billion valuation (8,085,475 ETH) with Lido Finance leading the rank. RPL has a market share of 5.77% with 466,832 staked ETH on its staking pool platform. RPL's total valuation of staked ETH is now at $971.48 million, which is a 1.04% increase over the last 7 days.