Tether Stablecoin Sees 22% Growth in 2023 Despite Dollar-Pegged Token Economy's Contraction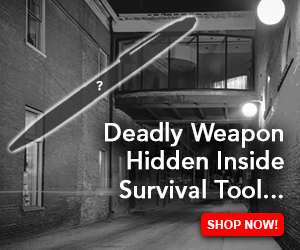 Since January 2023, the number of tether stablecoins in circulation has grown from 66 billion to the current 80.9 billion, representing growth of more than 22% this year. Tether's growth is approaching the high of $83 billion in stablecoins in circulation that the project saw almost a year ago, in May 2022.
Tether Supply Is Nearing Its All-Time High

The stablecoin market has recently contracted and is currently hovering around $131.94 billion. The decrease in the stablecoin market can be attributed to several dollar-pegged coins that have reduced their token supplies. In the last month, usd coin (USDC) has decreased its supply by 12.6%, while binance usd (BUSD) has seen an 18.9% reduction in supply. Additionally, Makerdao's DAI has experienced a 9.8% decrease in supply, and Tron's USDD supply has decreased by 1.3% in the past month.



Tether (USDT), on the other hand, has increased its supply by more than 22% this year, rising from 66 billion tethers in January to the current 80.93 billion. Roughly 6.3% of USDT's growth was recorded during the past 30 days alone, according to statistics. Tether's market capitalization is the third-largest in the cryptocurrency economy, accounting for 6.213% of the $1.2 trillion in value. Moreover, tether accounts for $29 billion of the current $52.2 billion in 24-hour global trades as of Monday, April 17, 2023.

With a 24-hour trade volume of around $29 billion, tether trades account for 55.56% of every trade settled during the last day in the crypto economy. Tether's market capitalization was around $80 billion on April 17 after briefly reaching $81 billion. The last time Tether's market valuation was this high was in May 2022, when USDT's market valuation exceeded $83 billion. The lowest drop in valuation after that point in time was $65 billion in November 2022.



According to data from coincarp.com, the ERC20 version of tether built on top of Ethereum has 4,266,498 unique holders, and 37.3% of it is controlled by the top 100 wallets. The tether minted on Arbitrum has 276,383 unique holders, and 10 wallets hold 49.15%. The tether minted on Solana, however, is a different story, with 480,388 holders, and the top ten wallets only hold 2.16%. Tether is also issued on several other blockchains including Polygon, Tron, and others, but the majority is stored on the Ethereum chain.

What do you think the future holds for tether and stablecoins in general, given the recent market contraction? Share your thoughts in the comments section below.