Russian Central Bank Attributes Recent Ruble Depreciation to Lower Forex Sales by Exporters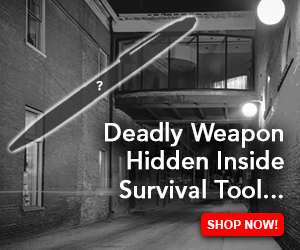 The Russian central bank has attributed the ruble's latest plunge against the U.S. dollar to the temporary reduction "in sales of foreign currency earnings by exporters." The central bank also revealed that the Chinese yuan accounted for 39% of the Russian forex market's overall volumes.
Temporary Reduction in Sale of Foreign Exchange
The Russian central bank has said the ruble's recent plunge to its lowest level versus the U.S. dollar in 2023 is due to lower forex sales by the country's exporters. The comments by the central bank followed media reports which attributed the ruble's plunge (to more than 80 units for every dollar) to reduced oil revenues and the impact of Western sanctions on the Russian economy.
Although it ended the year 2022 as one of the world's best-performing currencies, the Russian ruble has depreciated by more than 10% versus the U.S. dollar in 2023, and by about 5% in the first week of April. However, in its monitoring report that was unveiled on April 10, the Russian central bank insisted that the ruble's latest fall may be temporary.
"There has been a temporary reduction in sales of foreign currency earnings by exporters, which led to an acceleration of the weakening of the ruble in early April," the central bank reportedly said.
The central bank claimed, however, that individuals and companies have since responded to the currency's fall by increasing sales of foreign currency.
Russian Interest in Chinese Yuan Surges
Meanwhile, the central bank also revealed that interest in the Chinese currency — the yuan — spiked in March, after $515 million worth of yuan was bought by Russians. Before that, Russians had bought Chinese currency valued at just over $143 million in the prior month. In addition, trades on the Russian forex market that involved yuan reportedly accounted for 39% of overall volumes. On the other hand, ruble-dollar trades only accounted for 34% of the volume.
Since the imposition of Western sanctions as well as the removal of several banks from the Society for Worldwide Interbank Financial Telecommunication (SWIFT) financial communications networks, the Russian government has advocated for an alternative to the U.S.-dominated financial system. Russia has also sought to diminish its reliance on the U.S. dollar by establishing bilateral currency agreements with countries such as China and India.
What are your thoughts on this story? Let us know what you think in the comments section below.