These Top 5 Cryptos Are Thriving Despite A Slippery Market
As we navigate through this mixed-sentiment market, keeping an eye on these top 5 cryptos can be beneficial for your portfolio. These digital assets exhibit strength by defying the overall sentiment and have the potential for significant upside.
The market has been sending mixed signals as Ethereum outpaced Bitcoin in terms of recent gains. However, this didn't deter the market from gaining value, with the total market cap of crypto increasing by 0.5% in the past 24 hours.
Top 5 Cryptos To Watch This Week
ADA
Cardano is continuing where the market left. According to CoinGecko, the token is up nearly 12% since last week. This is caused by consistent on-chain development, which shows that it is a strong competitor in the DeFi space. 
Exciting Announcement – Aiken's alpha phase has launched!#Aiken is an open source #SmartContract language & toolchain, specifically created to simplify & enhance the development of smart contracts on #Cardano.

Learn more below @aiken_eng @rvcas @_KtorZ_ @MicroProofs

— Cardano Community (@Cardano) April 13, 2023
The token's price movement in the coming days might oscillate above $0.432. Investors and traders should be able to target $0.546 in the short to medium term. If ADA continues its bullishness after a few days of stagnancy, $0.793 is the next target for investors. 
AVAX 
Avalanche's path is clear as on-chain development and partnerships trigger bullishness amongst investors. CoinGecko reveals that the token is up 19% since the past week. 
The #Avalanche Subnet Explorer now supports Internal Transactions and ERC-1155 tokens, offering a more comprehensive experience for users.

: https://t.co/lewAjZvtyl pic.twitter.com/8dDGNerGGe

— Avalanche (@Avax) April 6, 2023
AVAX bulls are currently attempting to break through the token's resistance at $21.77. If it is broken, it opens the path toward $23.51. However, defending the token's support at $19.30 should also be a priority as this may not hold under strong bearish bearish pressure. 
OKB 
Recent news was dominated by OKX's latest moves in the crypto market. This led to OKB rallying 25% in the past week. With the exchange on a constant path of improving and refining its processes, OKB might be in line for more upside in the coming days. 
The token is currently being supported at $51.98 with the crucial support located at $41.13. After being rejected at $56.17, targeting $65 should be the long-term goal of the bulls. However, defending the $51.98 should also be a priority since it might lose its bullish traction.
ARB 
Arbitrum is relatively new in the DeFi space. However, the protocol has been growing quickly since the launch of its DAO. ARB, the native token of Arbitrum, is up nearly 43% in the past week. 
The $1.6 level is the token's support at the moment. ARB might oscillate above and below this support in the coming days. Investors and traders should continue to target $1.8 in the short term to open the path to $2.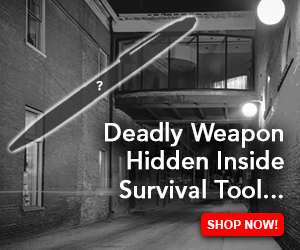 #Fantom $ftm ..
FTM/BTC pair we already got rejected at R1 , IMO we gonna blast through it and into R2 we might get some bearish action .. that would put $FTM at around $1.68 ~ $1.94 price range depending on $BTC price and outlook !
All we need is a stable market ..#Bullish pic.twitter.com/OYBZr8RgWz

— MoonShadow ( $FTM ) (@MoonshadowXs06) April 17, 2023
FTM 
Fantom has caught the attention of investors as the token increased in value by 13% in the weekly timeframe. With investors increasingly bullish on FTM's future price movement, a further rally might be formulated. 
FTM is currently being supported at $0.5145 with the crucial support found at $0.446. FTM bulls should consolidate above $0.5145 and open the path to $0.6554. If it fails to do this, however, we might see the token revert to $0.446. 
(This article is for informational purposes only and not intended as financial advice. Cryptocurrency markets are volatile and involve significant risk. Do your own research and consult a financial advisor before investing. The author and publisher are not responsible for any losses.)
-Featured image from MoneySense