Yellen Says US 'Not Willing to Allow Contagious Bank Runs,' Calls OPEC Oil Production Cut 'Unconstructive'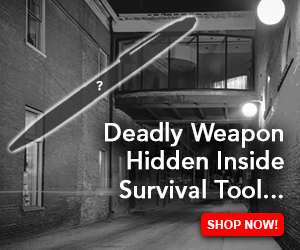 Roughly 26 days ago and in the following days, the U.S. witnessed two significant bank failures when Silicon Valley Bank and Signature Bank collapsed. After speaking at an event on Monday at Yale University, Janet Yellen, the current U.S. Treasury secretary, told reporters that she was closely monitoring the banking industry. Yellen insisted that "matters are stabilizing" and the Treasury was "not willing to allow contagious [bank] runs to develop" in the United States.
Treasury Secretary Yellen Addresses Recent Bank Failures and Emphasizes Stability in the U.S. Banking System
U.S. Treasury secretary Janet Yellen recently spoke at Yale University, and following the event, she made statements to reporters. Yellen discussed the recent issues within the U.S. banking industry and touched on the decision made over the weekend by Saudi Arabia and OPEC to cut oil production.
Reporters asked Yellen about the impact the decision might have on oil prices. "I think it's regrettable that OPEC decided to take this action," Yellen said. "I'm not sure yet what the price impact will be. I think we need to wait a little longer to assess that."
Yellen also spoke about the stress on the U.S. banking system in recent times following the collapse of a few major banks after the first week of March. Yellen emphasized to reporters that the Treasury was closely monitoring the situation and that the U.S. government was "not willing to allow contagious [bank] runs to develop" in the country.
Yellen expressed her opinion that the actions taken by the Federal Reserve, Treasury, and Federal Deposit Insurance Corporation (FDIC) had helped address the issues.
"My read is that outflows from smaller and medium-sized banks are diminishing, and matters are stabilizing, but it's a situation we're watching very closely," Yellen stated. The Treasury secretary seemed intent on the government focusing more attention on climate change.
"We've addressed a range of issues, including financial risks, but we haven't put enough focus on climate risks. I don't think there's a fundamental problem with the banking system," Yellen opined. According to her latest statements, the Treasury Secretary has been prioritizing efforts to combat climate change.
"The Inflation Reduction Act is, at its core, about turning the climate crisis into an economic opportunity," Yellen said about the Biden administration's legislation.
What do you think about Yellen's recent statements about OPEC's decision to cut oil, the U.S. banking system, and climate change? Share your thoughts in the comments section below.