Bitcoin Derivatives Market Shows Signs Of Potential Upswing
Over the last two days, the Bitcoin (BTC) market has seen a significant increase in transfer volume, with a 153% rise in the number of transactions processed. This uptick in activity has caught the attention of an analyst for CryptoQuant under the pseudonym "Onchain Edge." 
According to the analyst, one key market sentiment indicator is the taker buy-sell ratio, which measures the buying and selling activity in the Bitcoin derivatives market. Recently, the ratio has shifted significantly in favor of buying, indicating increased demand for Bitcoin derivatives and potentially signaling bullish sentiment in the market. 
Bullish Months Ahead For Bitcoin?
According to Onchain Edge, these indicators suggest that the Bitcoin market may be heating up, with increased demand and activity, which could lead to price gains shortly and lead BTC into a newly formed bull run for the rest of the year to take by storm its last all-time high. 
In addition to the taker buy-sell ratio, other metrics have shown significant changes in the Bitcoin market over the past few days. One of these metrics is the total number of coins transferred. 
This metric has shown a significant increase and indicates a high activity level in the Bitcoin network. It could also signify renewed interest in Bitcoin, as investors and traders are regaining their confidence in the largest cryptocurrency in the market in times of concerns and deception involving the global financial crisis.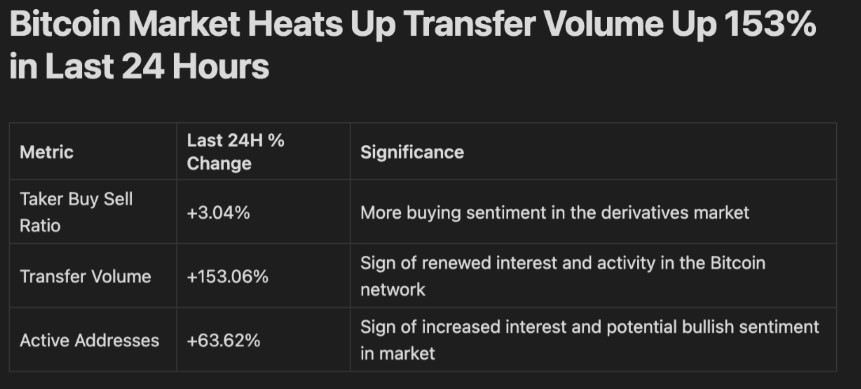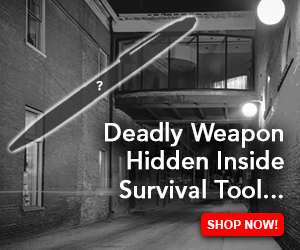 Onchain Edge highlights the increase in active wallets being used to send and receive coins, which has increased by over 63% compared to previous days, which is another sign of increased interest in BTC and the market's bullish sentiment. 
BTC's Accumulation Pattern Will Finally Break?
Over the past 20 days, BTC has shown a re-accumulation pattern, with each drop quickly bought with force and volume. This pattern suggests that the market may have gone through its final consolidation phase and that a breakout may be looming for Bitcoin. 
According to trader and crypto analyst Jackis, this re-accumulation pattern indicates that the market is preparing for a breakout above $30,000 by the end of the week. Furthermore, for the analyst, the market now appears to have reached a point where "there is no more room left for further drops in price," and liquidity is building above the current levels. 
Jackis suggests that there may be a significant amount of buying pressure waiting to be unleashed, potentially leading to the highly anticipated breakout above $30,000 and a further consolidation above this level. 
As of this writing, Bitcoin continues to consolidate at the $28,100 mark, well above its nearest support lines that have sheltered its price from dropping below the 200-day and the 50-day moving average. 
Overall, these changes in the metrics and a further break of the re-accumulation pattern are positive signs for BTC in the short term, where a healthy pullback may occur in the next few days for a continuation of the rally. However, all indicate that the new bull market is in place and that Bitcoin will lead the rest of the crypto market to new highs over the next months. 
Featured image from Unsplash, chart from TradingView.com