Zilliqa (ZIL) Gains by 4x in March on Metapolis Metaverse FOMO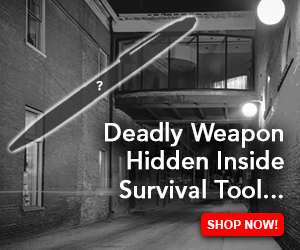 Zilliqa's price has risen by almost 400% in the month of March
The price increment is hinged on the anticipated launch of its Metapolis Metaverse
Metapolis will be launched on the 2nd of April during a VIP event in Miami, Florida
ZIL could undergo a pull-back after the launch of Metapolis
The popular Ethereum competitor of Zilliqa has had an eventful month of March in terms of project developments, and price movement of its native digital asset of ZIL.
Zilliqa Gains by 400% in the month of March
To begin with, the digital asset of Zilliqa has had a meteoritic rise this month gaining value by almost 400%.
At the beginning of the month, Zilliqa was valued at roughly $0.043. Earlier today, Zilliqa hit a local peak value of $0.2095. This translates to a 387% price increment in the stated time period.
Rise of ZIL Fueled by the Metapolis Metaverse
Secondly, Zilliqa is diving deep into the Metaverse with the launch of Metapolis.
The latter is a Metaverse-as-a-service (MaaS) platform that will be launched on April 2nd during a VIP event in Miami, Florida.
According to the team at Zilliqa, Metapolis will be ' built on unreal engine, unity and Nvidia Omniverse'. In this endeavor of Metapolis, Zilliqa has partnered with Agora, a global talent awards app that allows its users to 'upload their creations and participate in contests to win support, visibility and recognition in the international community'.
Furthermore, Metapolis has already gathered interest from major creator-focused and eSports brands. The project has also gathered over $2 million in pre-launch revenues.
What the ZIL/USDT Chart Says
To note is that the Metapolis launch event is roughly 48 hours away. Therefore, consulting the daily ZIL/USDT chart is recommended to gauge if ZIL's bullish momentum will be maintained before, during, and after the event on April 2nd.
From the daily ZIL/USDT chart, it can be observed that the price of Zilliqa has taken a parabolic trajectory. Furthermore, its price has very much deviated above the 50-day (white), 100-day (yellow) and 200-day (green) moving averages, pointing towards a possible pullback in the next few days.
Additionally, ZIL's daily MFI, MACD and RSI are in overbought territory further providing hints of a possible retracement.
Consequently, caution is advised when going long on Zilliqa (ZIL) on the various leverage trading platforms. A wait-and-see approach, till after the Metapolis launch, could also be an option for anyone who did not catch the ride up.
[Feature image courtesy of Zilliqa on Twitter]