CoinEx Charity's Effort to Support Education Is Appreciated by Kacuv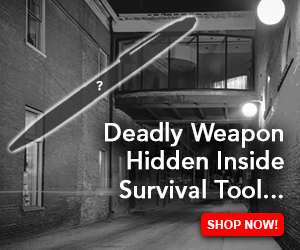 PRESS RELEASE. Recently, CoinEx Charity has kicked off its second educational welfare program in Türkiye. In the first program, all the students receiving donations have continued their studies in the new semester. Since last year, CoinEx Charity has participated in the Umudum Scholarship Program initiated by the local charity organization Kacuv in Türkiye, offering support in tuition to 50 local impoverished students.
The Umudum Scholarship Program provides scholarships for students in preschools, primary schools, secondary schools, and universities in Türkiye who need financial support to continue their studies. This program aims to boost students' learning motivation and ensure that their education is not interrupted due to financial difficulties.
CoinEx Charity's Effort to Support Education
Since last May, CoinEx Charity has launched a global educational welfare program, with concrete effort in poverty alleviation and educational welfare activities in impoverished regions. After more than a year of exploration, CoinEx Charity has blazed a trail, which involves global visits, targeted assistance, and joint donations. So far, CoinEx Charity has donated over $100,000 worth of learning supplies to schools in more than 20 regions worldwide, established several charitable libraries, and donated over $100,000 to multiple educational welfare programs jointly with official charity organizations in various regions.
With the support of CoinEx Charity's educational welfare program, more than 10,000 impoverished children worldwide have returned to school and successfully completed their studies. The new school supplies and libraries have also provided them with better learning conditions, fulfilling their desire to continue their education. The journey of educational welfare has just begun, and CoinEx Charity is not alone. Every bit of its effort for educational welfare will reach other compassionate social organizations and institutions, and CoinEx Charity will partner with more charity institutions in this undertaking.
Thanks from Kacuv
This year, Türkiye has been hit by a severe earthquake, causing millions of children to lose their homes and schools. According to the latest report from UN News, the earthquake in this country has dealt a heavy blow to nearly four million local students, and many of them are unable to continue their studies after the disaster.
Currently, CoinEx Charity's first educational welfare program in Türkiye has come to an end, and the second has kicked off. In the second program, we have helped some of the children affected by the earthquake resume their studies. As a token of gratitude for CoinEx's loving support, Kacuv posted a thank-you poster on Twitter, with these words: "We want to thank CoinEx Charity for its continuous support of our Umudum Scholarship Program. It has provided scholarships for 50 disadvantaged students in Türkiye to ignite their dreams for education."
On CoinEx Charity's journey of educational welfare, we often receive thank-you letters from all over the world, including from Phuong Xa High School in Vietnam, Human Development Foundation (DHF) in Thailand, and UNICEF. These sincere thank-you letters represent recognition for CoinEx Charity's effort in educational welfare, and encourage us to continue our commitment to this undertaking.
CoinEx Charity firmly believes that children should never be deprived of the right to education by economic difficulties. However, in remote areas with limited educational resources, children face many challenges in gaining access to quality education, and some even quit school because of financial reasons. The road ahead will be long, and CoinEx Charity will do its best to provide more educational opportunities for children worldwide, while calling on more global charitable organizations to engage in this cause and jointly drive the development of education for public welfare.
---
This is a press release. Readers should do their own due diligence before taking any actions related to the promoted company or any of its affiliates or services. Bitcoin.com is not responsible, directly or indirectly, for any damage or loss caused or alleged to be caused by or in connection with the use of or reliance on any content, goods or services mentioned in the press release.